Websites  
Some people love the internet others loathe it, but there's no escaping the fact that having a website is now a crucial tool for any business, regardless of whether you're a large multi-national company or a sole trader working in the local area. 
The vast majority of customers will research a business on a search engine before contacting them and if you don't have a web presence, you're missing out on on a whole demographic of potential customers.
But, many smaller companies believe that having an eye-catching website involves a huge initial investment followed by ongoing expense if you want just the smallest of changes making due to high designer fees. That's not the case at Plucky Duck.
At Plucky Duck we offer a wide range of website solutions to suit your precise needs and your budget. Whether you're looking for a small brochure site or a large, complex website with product catalogues and shopping carts, we can help you create the perfect online presence, with attention grabbing visuals and enticing text. What's more, we'll do as much or as little as you'd like us to. All of our websites also come with a simple to use Content Management System (CMS), which means that you can update the site yourself as often as you like, without needing a degree in web design to do it (although we can do it for you if you prefer).
The Complete Package
We care about our clients at Plucky Duck and this means that we also care about the results that our services produce for you. This  means that we won't just design a website for you then leave to flounder around in cyberspace with it. Our website services go far beyond the site itself, and include:
Domain registration & hosting
A fully designed and populated website (with great visuals and scintillating copy)
On page optimisation with keywords
Links to social media sites such as Facebook & Twitter (we will also set these up for you if you need us to)
Directory listings to increase your web presence and search engine rankings
Ongoing support with updating news, comments, image galleries and offers (if required)

We're technophobe-friendly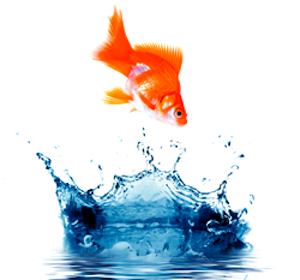 Feel like a fish out of water when it comes to creating a website or finding someone to do it for you? Then Plucky Duck is the perfect place to come.
If you've already taken a look at the "Why choose Plucky Duck" page, you'll know that we don't bamboozle our clients with jargon in order to charge extortionate fees. If you've no idea what SEO or a back link is then don't worry. At Plucky Duck we try to make it as simple as possible for you. Tell us what you'd like in terms of the number of pages, what you'd like them to be about (e.g. your products & services, your contact details, etc.), give us some information about your business and your budget and we'll do the rest for you - and tweak it until you are 100% happy.

We won't just walk away once it's completed, either. If you need help with updating your site, we can take care of that, too, so you can enjoy a high ranking, eye-catching web presence without having to invest a huge amount of time or money.
Contact Nicki for an informal chat and to discuss your needs.